Product
SPT-V26+ Main Parameters

| | |
| --- | --- |
| Model | SPT-V26+ |
| Length | 1905mm |
| Pipe Diameter | 80±1mm |
| Wavelength | 9.6~10.6um |
| Output Power Stable Value | 220W |
| Max Output Power | 260W |
| Triggering Voltage | 56KV |
| Working Voltage | 40KV |
| Working Current | 30mA |
| Max Working Current | 35mA |
| Cooling | Water-cooling 15-25℃, 10L/min |
| Impulse Frequency | 100% to 5KHZ |
| Spot Diameter | 7±1mm |
V series adopts U-shaped resonant cavity to make it long by folding, which solves the problems that poor quality laser beam casued by optial resonant cavity deformed, output power instability and others.
It makes power density more concentrated and enhances the photoelectric conversion rate that changing the cavity, and extend the lifetime of laser tube.
It can be widely used in industry like sheet metal cutting, die cutting, advertising, furniture and so on.
CO2 laser (laser tube) Installation instructions
1. Make sure the electrodes are connected correctly;
2. The cooling water pipe installation. When installing water pipe, please make sure the cooling water inlet must follow from the positive to negative, and down into the water, and the interface is not leaking. Before starting the laser tube must store enough water in the water cooling pipes and no air bubbles before use (must check every time before start laser tube). If the laser tube is mounted vertically, please ensure that no air bubbles at the top of the laser tube. It will cause thermal shock when it runs with air bubbles in the water pipe, which is easy to damage your laser tube.
3. To maintain the good performance of laser tube, keep the cooling water temperature between 20-25 °C. The instability of cooling water's temperature will influence laser tube output power.
4. When installing the laser tube, please try to ensure the 1/4 point in laser tube length is on laser tube holder, this can help your laser tube get best working performance. And leave enough space between the laser tube positive end (it has high voltage electricity) and any metal surface of your laser machine. If the space is not big enough, it will cause ignition between high voltage power used to trigger the laser tube and the metal surface of laser machine, and thus lead to laser tube damage and even breakdown of major electronic components on your laser machine.
5. Recommend laser machine consumers to put automatic checkout device into your laser tube water cooling system to prevent laser tube stoppage due to overheating failure caused by lack of water when laser tube is working, please consult your laser machine supplier for details.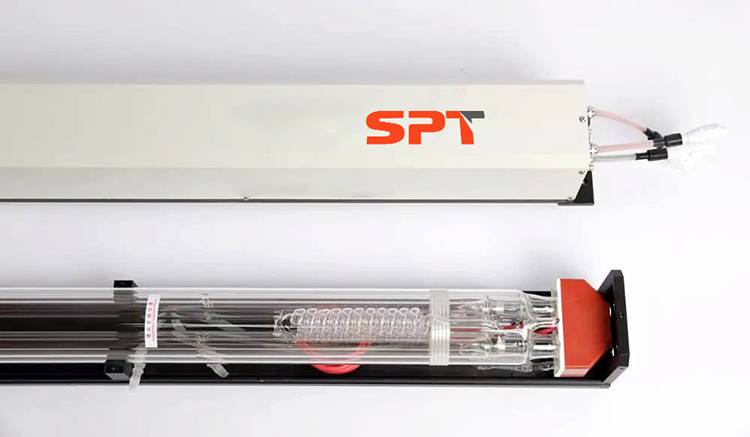 CO2 Laser Tube Common Working Problems
Weak output laser power
1. Check if any scratches or dirt on laser tube output lens and the laser tube put on laser tube support at right point (Marked as"suggested support point"on SPT laser tube).
2. Check the output current of laser machine, service voltage, cooling water temperature, cleanness and rate of water flow.
3. Check the cleanness of focus lens and the reflectors on your laser machine, check whether the lens and reflective mirrors get hot or the laser beam is not well aligned.
High voltage electric discharge ignition
1. Check if any sundries around the high voltage electricity joint or the laser tube is too close to metal part of laser machine;
2. Too humid indoor environment will also cause electric conduction phenomena. Please pay attention to phenomenon of condensation water in laser tube when using water chiller in summer days.
3. Check if any contact defective or open circuit in laser power internal high-voltage connections.
Laser tube broken or the laser tube ends fallen off
1. Cooling water temperature must be 15 to 25 degrees. The cooling water can be frozen in cold area to cause laser tube broken from inside, so don't leave any water within the laser tube when temperature is under 0 degree.
2. The tube must run under water protection device is on. (To test the tube lights or not with water supplied or not)
3. Check the silicon water pipe is folded or pressed by something.
4. Check if any bubbles in the laser tube.
5. Check whether the cooling water flow rate is normal and the water is circled from low to high.
If conditions 1-5 are normal, it is laser tube quality problem.
Laser tube breakdown caused by wrong operations of 1~5 conditions is not covered by warranty policy.
Click to view the official website of SPT Laser.
Company Profile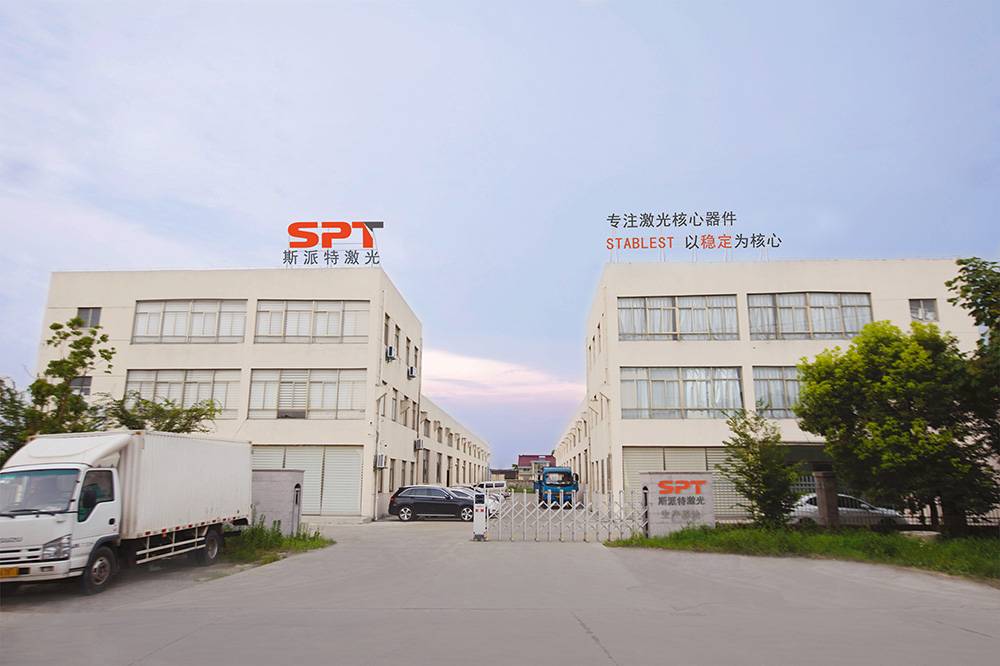 With professional and strong R&D, manufacturing, and sales teams, SPT has a full breadth of perspective on every aspect of laser industry. Focusing on our clients' demanding needs, we consistently deliver "Build to Last" laser core. As a professional supplier of CO2 laser core, SPT offers comprehensive solutions, incorporating technology and manufacturing customizations matching industries and applications' demands.
SPT now aims to develop the most advanced and stable laser core ever conceived by balancing a culture of innovation, while striving for consistency and refined systematization of execution. We believe in growing together with our customers, providing high-quality solutions for demanding laser machinery makers and automation integrators.
1. 30w ~ 260w glass CO2 laser tube ( C series, T series, TR series & V series);
3. CO2 RF laser tubes and laser obstacle remover and other laser devices.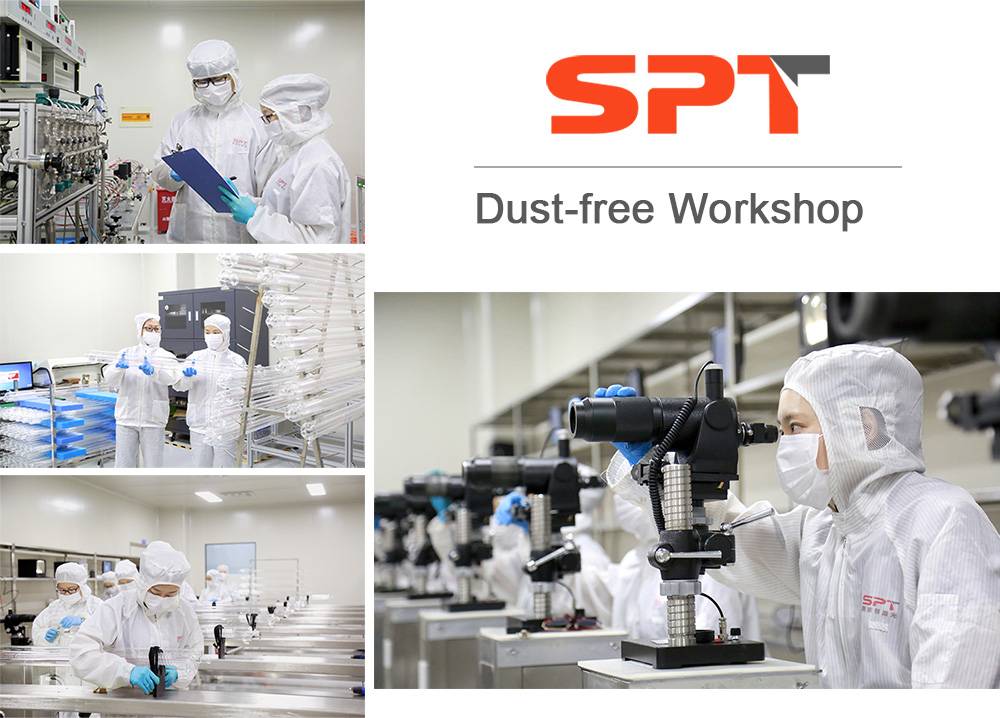 Related Search