Product
SPT- TR90 Main Parameters

| | |
| --- | --- |
| Model: TR90 | Rated power: 90W |
| Wavelength: 10.6μm | Excitation mode: DC high voltage excitation |
| Length: 1280±5mm | Max. power: 100W |
| Diameter: 80±1mm | Stability: ≤±5% |
| Ignition voltage: 21-23KV | Cooling: Water-cooled 15- 25℃ |
| Beam divergence angle: 3.1 mrad | Operating voltage: 15-16KV |
| Pulse frequency: 100% to 5KHZ | Beam quality: ≤1.1 |
| Ignition current: 4-5mA | Net weight: 2.76Kg |
| Working current: 20-25mA | Laser mode: fundamental mode |
| Spot diameter: 5±1mm | Carton size: 1380*250*230mm |
SPT laser is the first factory to R&D coaxial red pointed CO2 laser tube in the world. The red module is designed to work with separate 5V DC, or it can be connected to power supply and laser machinecontrol card.
It can accurately visualize the laser transmission path during laser path alignment, making the adjustment more precise and convenient, and safer operation of laser.
It also can be used for preview and positioning during laser processing.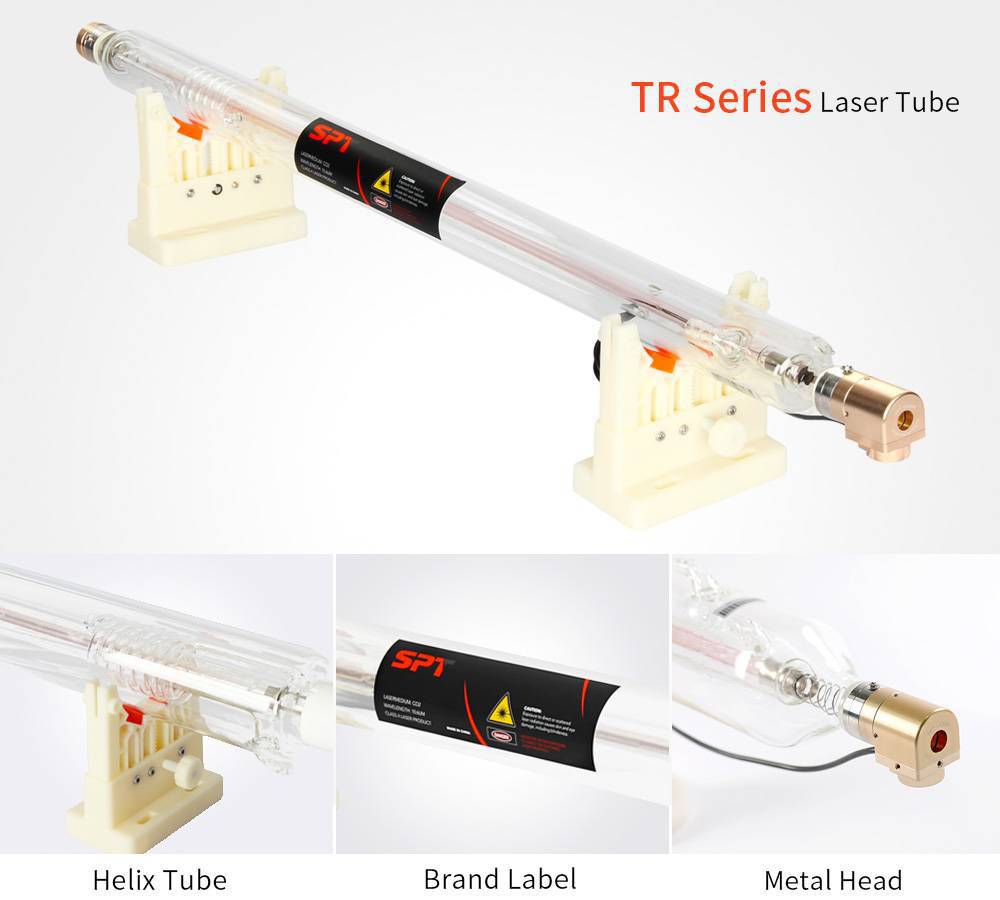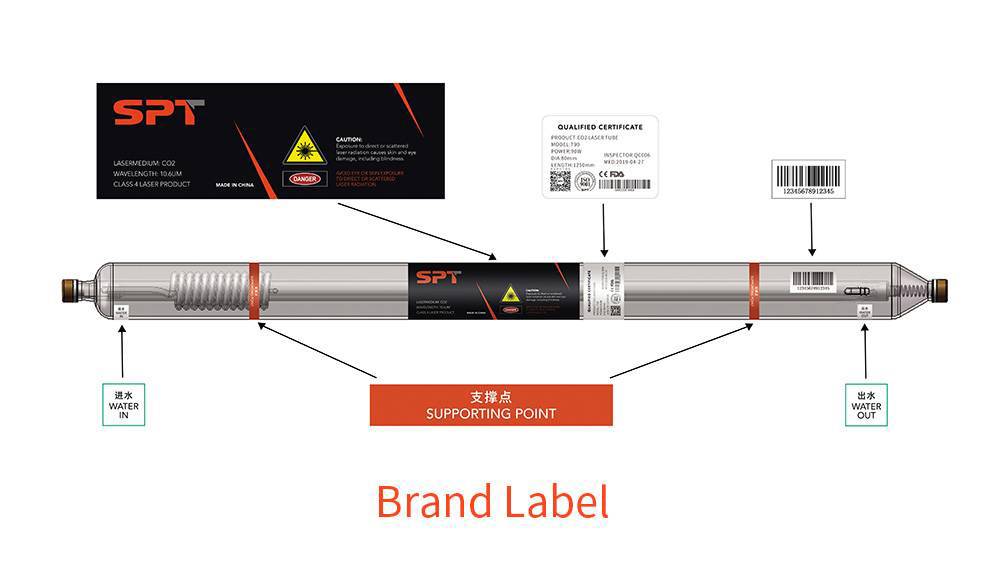 Problems & Solutions & Attentions of laser tube
Click to view the official website of SPT Laser.

With professional and strong R&D, manufacturing, and sales teams, SPT has a full breadth of perspective on every aspect of laser industry. Focusing on our clients' demanding needs, we consistently deliver "Build to Last" laser core. As a professional supplier of CO2 laser core, SPT offers comprehensive solutions, incorporating technology and manufacturing customizations matching industries and applications' demands.
SPT now aims to develop the most advanced and stable laser core ever conceived by balancing a culture of innovation, while striving for consistency and refined systematization of execution. We believe in growing together with our customers, providing high-quality solutions for demanding laser machinery makers and automation integrators.
1. 30w ~ 260w glass CO2 laser tube ( C series, T series, TR series & V series);
5. Laser obstacle remover and other laser devices.
Related Search