Product
Product Model: Q-300/Q-300i

Scope of application: Cutting/Marking/Drilling/Glass and Ceramic Processing/Thin Metal Cutting

RF Frequency: 81.36MHz

Refrigeration mode: Water-cooled
Characteristics:
1. Integrated with laser beam renovating system, output with circular fundamental mode Gaussian beam.
2. All -metal structure with sealed off design, maintenance free
3. RF power supply and cavity integrated package, appearance simplicity & easy to be integrated
4. Compact structure, high-grade dust-proof design, suitable for a variety of industrial environments
5. CAN bus, external pulse dual working mode
Model

Q-300

Q-300i

Pump Method

RF-Excited

RF Frequency

81.36MHz

Laser Resonator

Slab & Waveguide

Wavelength

10.6μm

9.3μm




Average Power

300W

250W

Output power range

5-300W

5-250W

Max. Peak Power

650W

550W

Beam Quality(M²)

<1.5

Pulse Period

10μs ( equivalent 100KHz)

Pulse Width

3μs

Pulse Rise/ fall time

<60μs

Pulse Rise/ fall time

<60μs

Modulation Pulse Width Range

3-1000μs

Modulation

0.8kHz-50kHz

Power stability

≤±6%

Beam diameter

8.0±0.5mm

7.5±0.5mm




Beam Divergence

<1.5±0.5mrad

Beam Ellipticity

0.83-1.2

Polarization (Parallel to the base)

Linear > 100:1

Range of Wavelength

10.3-10.8μm

9.2-9.4μm

Volume

880x216x212mm

Weight

30KG

Input

48VDC/50A

Cooling

Water-cooled

Environmental Temperature

5~40℃

Humidity

0-95%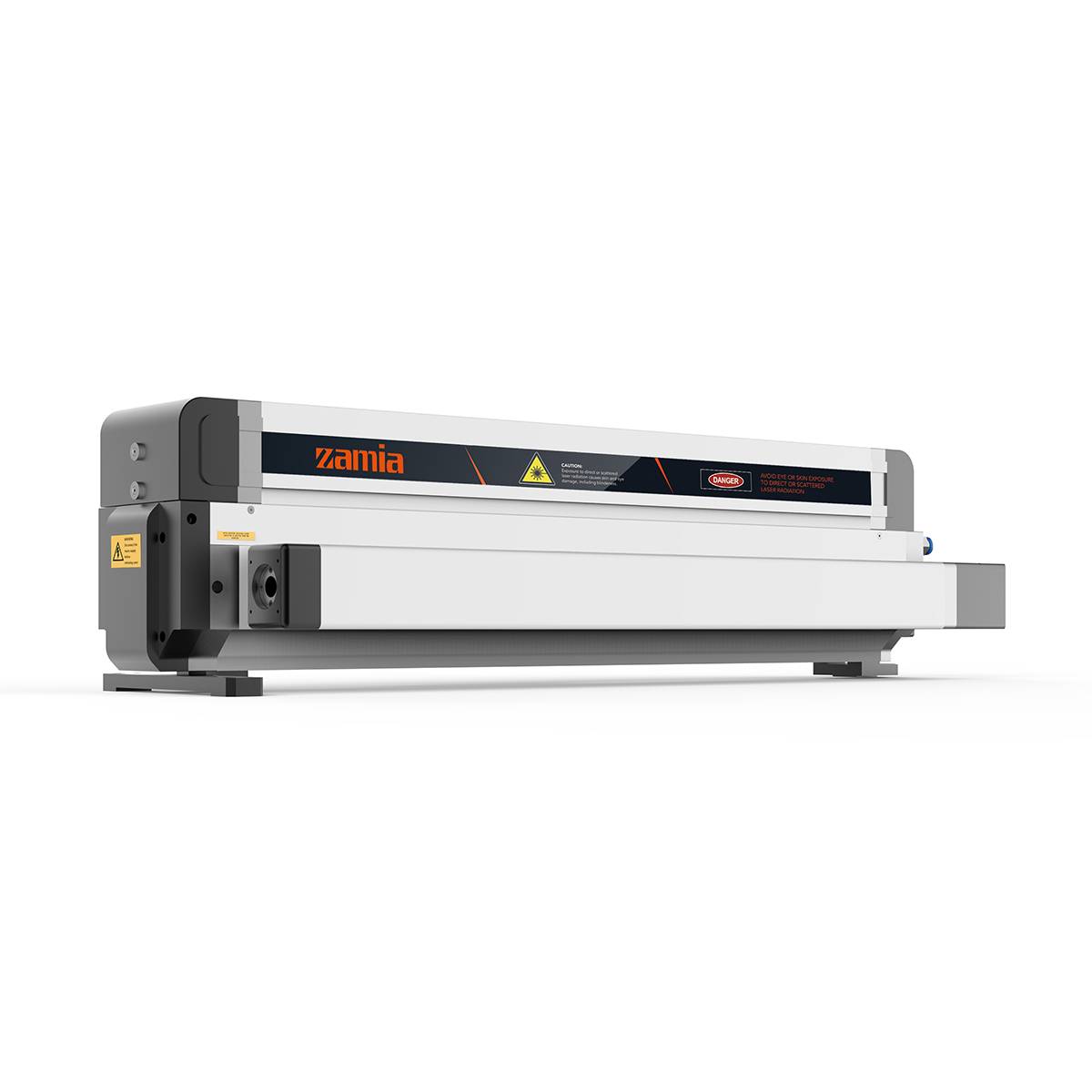 Q-300 / Q300i CO2 RF lasers dimensions
Click to view the official website of SPT Laser.

With professional and strong R&D, manufacturing, and sales teams, SPT has a full breadth of perspective on every aspect of laser industry. Focusing on our clients' demanding needs, we consistently deliver "Build to Last" laser core. As a professional supplier of CO2 laser core, SPT offers comprehensive solutions, incorporating technology and manufacturing customizations matching industries and applications' demands.
SPT now aims to develop the most advanced and stable laser core ever conceived by balancing a culture of innovation, while striving for consistency and refined systematization of execution. We believe in growing together with our customers, providing high-quality solutions for demanding laser machinery makers and automation integrators.
1. 30w ~ 260w glass CO2 laser tube ( C series, T series, TR series & V series);
5. Laser obstacle remover and other laser devices.
Related Search