Honor moment! Speight Laser won the "2019 Laser Industry Ringier Technology Innovation Award"
On July 17, the 2019 Laser Industry-Junge Technology Innovation Award was held at the Grand Mercure Shanghai Hongqiao Hotel. More than 100 award-winning enterprise representatives, expert judges, industry media and other industry insiders gathered to witness this event in the laser industry. Speight laser CO2 RF laser won the 2019 laser industry Ringier Technology Innovation Award.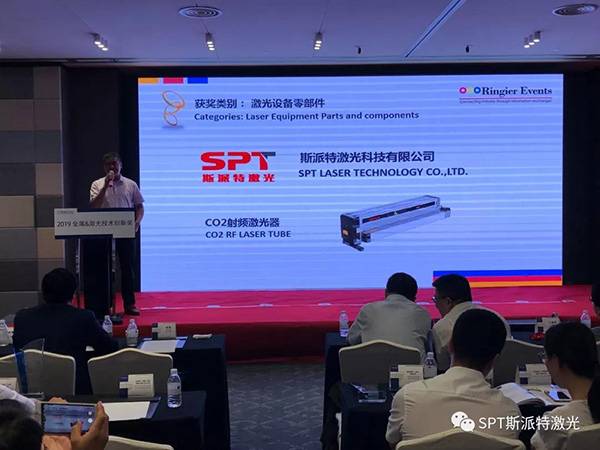 The Ringier Technology Innovation Awards, hosted by Asia's leading industrial information media firm, Ringier Industrial Media, Inc., recognize innovative products and technologies that have made significant contributions in the industry. Since its inception, the Ringier Technology Innovation Award has been awarded to the industry's most prominent innovation pioneers in the industry to recognize innovative products and technologies with outstanding contributions. The award's influence is constantly expanding and it is China's most international and professional industrial industry technology innovation award!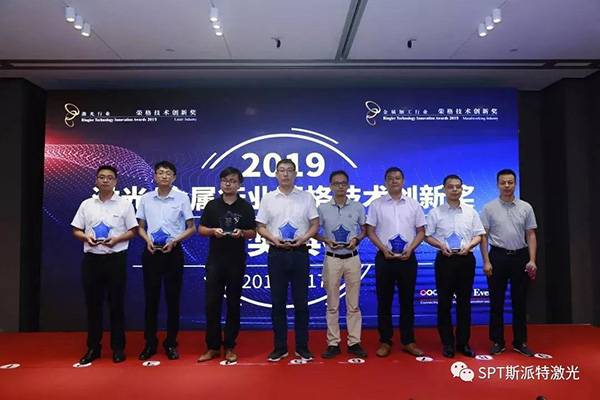 This award is a recognition to the innovation of SPT Laser's laser technology. SPT Laser will keep increasing investment in technology research and innovation to develop and manufacture high-stability CO2 lasers and advanced application equipment. With strong research team, efficient production capacity and complete quality management system, to supply highly demanding laser machine manufacturers and automation equipment integrators with quality, innovative laser solutions.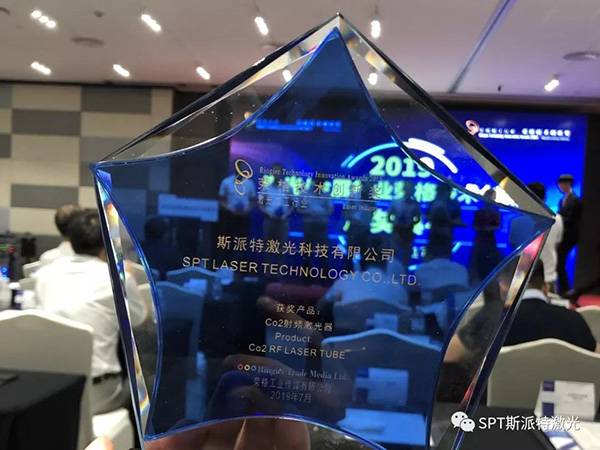 Award-winning product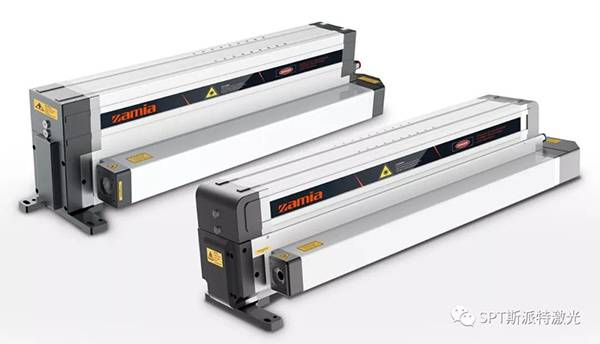 Slab and Waveguide cavity Co2 Laser
Features:
Integrated with laser beam renovating system
ONE package design
High-level dust-proff design, suitable for variable industrial environments
All-metal structure with sealed off design, maintenance free
CAN bus, external pulse dual working mode
Applications:
Laser cutting, laser marking, plastic laser welding and 3D laser printing
Ouput with infrared wavelength, can process on leather, wood, stone, plastic film, PCB board, food package, medicine box, 3C electronic products, etc. It also can mark on some special materials like ABS, teflon, asbestos, rubber, etc.